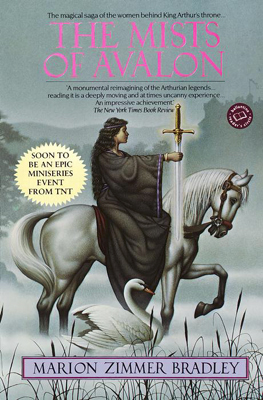 You're The Mists of Avalon!

by Marion Zimmer Bradley

You're obsessed with Camelot in all its forms, from Arthurian legend
to the Kennedy administration. Your favorite movie from childhood was "The Sword in
the Stone". But more than tales of wizardry and Cuban missiles, you've focused on
women. You know that they truly hold all the power. You always wished you could meet
Jackie Kennedy.


Take the Book Quiz
at the Blue Pyramid.
Well, maybe not all that, but how could I resist posting this?! Funny, I've read it at least 3 times all more than 15 years ago now and usually when I see something like this I want to rush right out and do it. However, as this is well over 500 pages and I'm averaging about 1 chapter a night out of a kids book (The Dark is Rising Sequence) it might be imprudent to start Mists now.